My husband just got home from a vacation in Oregon. Notice I said "HE" just went on vacation and not "WE" went on vacation? Due to the fact that we have two cats and a dog, all with distinct personalities and quirks, someone has to stay home with the "kids."
We actually tried to find someone to house/pet sit two months before the Oregon trip but all the applicants bowed out when they met our pets!
We have one cat that lives to go outside - 300 times a day. She is mentally ill in that she wants in and out between snacks - which occurs from the time everyone wakes up on the morning until we go to bed.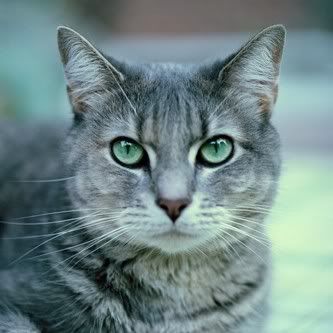 Our second cat has no front claws and cannot go outside. However, he is black, stealthy and likely to fool an inexperienced "sitter." Since we open the door 300 times a day for the mentally ill cat there is a very high likelihood that he make make his way out the door. He also tends to spend his nights howling if anything changes in his world. Typically it's when I'm not around.
The little dog is quite another story. We call her the Velcro dog! She weighs 9 pounds and if there is a lap to be had she's in it! She also watches television - I mean really watches it. That means that if she sees a dog or cat (and you would not believe how many they are in commercials and network television in general) she launches into a barking frenzy! We've tried everything to break this annoying habit but she just loves to watch television.
So as quirky as our animals are, no one is up to the task of taking care of them while WE are on vacation!
It's really too bad because I'm going to Mexico in June and my husband has to stay home with the KIDS!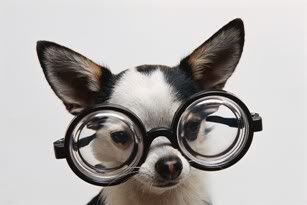 Don't forget to stop by my
CremeMagnolia Etsy Store
to check out my 20% discount for the month of April!