Many mosaic artists use different tesserae (tiles) for their projects and for several years I have been making designer glass gems for their use. I've made sets large and small and the difference is that I use designer fabrics as backing on clear gems.
Lately due to popular demand I've been making small sets to be used as magnets. The trick is the type of glue you use and the ability to wield an Xacto knife skillfully without cutting yourself and making the back as pretty as the front. I use heavy duty magnets so there is no way these little beauties are going to slide off the refrigerator!
I thought I would share some of my latest creations.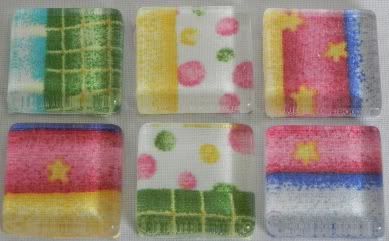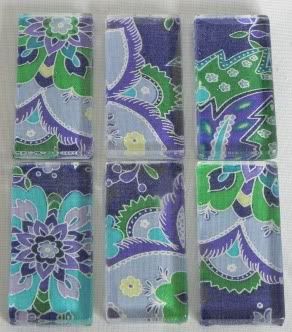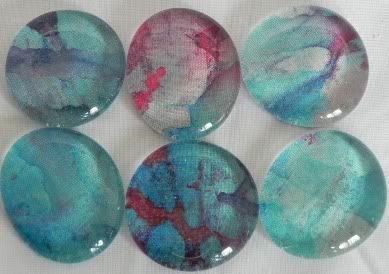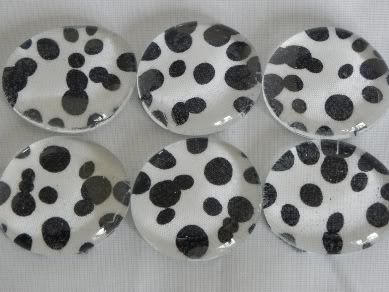 My magnets are available in my
CremeMagnolia Etsy Store
and still 25% off for my March Madness Sale...and time is running out! Thank you for looking!