I'm on a rant this morning and is often the case many will disagree with me; and I run the risk of ruffling some feathers. However, as an avid blog follower, reader and commenter, it never fails to snark me into a bad mood when I continually must enter word verification just to leave a comment. I get it, I really do; we all hate spam and the like, but every blogger has the ability to check their comments and delete whatever is inappropriate. What really sends me into a tailspin is when I read and post a comment and my comment is moderated ~ to me that defeats the purpose of commenting at all. I think, doesn't this blogger WANT people to comment?
I follow over 400 blogs (on different platforms with different methods of commenting) and my reading list in the morning looks like "War and Peace." Obviously I can't read every blog that comes across my feed but I do quickly scan for blogs that interest me on any given day; read and comment. That could be one or one-hundred.
I don't know a blogger who doesn't check their comments frequently and unless we are a blogger with 10,000 followers, the likelihood of spam is relatively small. Every time I must verify, it shortens the amount of time I have available to read other blogs...or want to (given my bad mood).
On my blog as an example, my settings allow anyone to comment, without moderation and without word verification. I use Blogger and have a spam filter...which is always empty ~ and fortunately for me, I've never had a spammer. If I do end up with a spam comment, it won't ruin my day ~ I'll simply delete it! I WANT people to comment on my blogs with as little hassle as possible. I want people to walk away from my blog with a good feeling, one that didn't wear them out. And it is for that reason, I believe, I get several comments to my blog on a daily basis.
When I first started blogging and made my setting choices, it occurred to me that I could choose or choose not to be so arrogant as to put requirements surrounding the comment box. I want comments and above all I want followers to come back. If I wear them out, there is a very good possibility they won't come back. I maintain this is one small thing we can do to develop a rapport with our reader.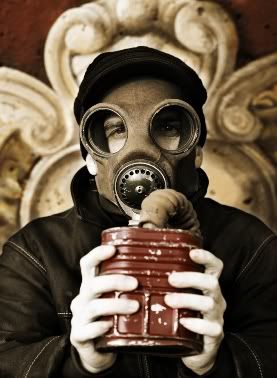 As said earlier, I read blogs on different platforms and I am a huge fan of Google Friend Connect. It is easy, gives me the ability to see the feeds 24/7 and tells me this blogger want's my business...so to speak. Many times I read blogs that require that I sign up for RSS, Atom or other feeds that will filter into my email box. NOT! My email box looks like a Goodwill Store and I can't handle another feed of any kind. This type of blog has always perplexed me. While we all would love to have our words effortlessly flowing into email boxes, there are a vast number of people who will not read our feed AND it will probably end up in their spam box anyway. On last check, I have over 1000 emails in my spam box from last week alone ~ and I check it frequently. For the life of me I don't understand why a blogger wouldn't use Google Friend Connect or something similar to allow a person to simply follow and that's that? From my perspective if I must sign up for a specific feed, I just pass and move along. No follow, no comment, nada.
I love reading blogs, I really do; but as a reader it must be easy for me, not the author of the blog. I love reading diverse blogs but I don't want to be diverse in the method required to follow or comment. And that as they say, is just my opinion.
Don't forget to stop by my CremeMagnolia Etsy Store for a browse!