It's often asked, "when is the best time to list items in my store?" The simple answer is that Google Analytics will tell you what time you have the most traffic! Knowing the best times to list will save you both time and money but most importantly increase your sales.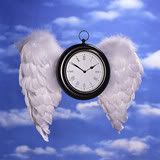 To find this information from your GA dashboard, on the right side click on Visitors, then scroll down to Visitor Trending, then Visits. Once you are at the Visits screen in the top right hand side of the screen there (just under the date) is "Graph by" and four little icons.
Click on the first icon which is a little clock. A graph will appear showing you what times you have the most visits to your shop. If you hover over a specific time it will also tell you how many visits! Viola, you now have good information as to when to list new items in your store!
PS..the cool thing is that you can add this report to your dashboard by clicking the icon at the top of the screen (export, email, add to dashboard).

Please don't forget to visit my CremeMagnolia Etsy Store as my March Madness and 25% discount is quickly coming to an end!