Many years ago when I first began making art "full time" I was lucky enough to have a small 750' cottage on our property, complete with a full kitchen, A.C. and anything else to make my life comfortable. It was in every way a studio. In preparation for retirement we began to downsize.
My second "studio" was a 500' completely finished basement with fantastic light, a view to die for and I never had to leave as I had all the creature comforts. My studio could handle commercial bakers racks for supplies, two 8' tables and two large easels. Again I had all the room in the world to create with lots of space to walk around.
We are on our third downsize as retirement is getting much closer and I have been relegated to the dining room! Our office is stuffed to the brim with two desks and as much storage as it can handle without bursting so here I am, working on a 6' dining room table (and a card table in the corner).
On days when I have multiple projects going on it's complete chaos. Crafts on one end; photography equipment, with lights and light box, tripod and extension cords; and when I make a sale the center of the table is shipping and receiving. All going on at the same time.
Since we have what is known as a "great room," you can imagine the look from the den when I'm in the middle of everything and can't or won't take everything down.
Recently my husband took a trip to visit family (I had to stay home and babysit 2 cats and a dog). Right before he came home - I hurriedly put all my "stuff" away in their respective plastic bins so as to be able to see the top of the dining table. All neat and tidy I told him what the table had looked like only hours before.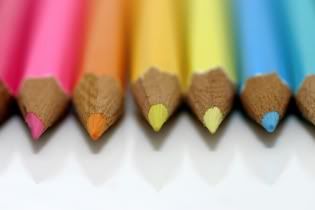 We are big on acronyms at my house and we now refer to the dining room table as CMI; CremeMagnolia International. I've learned to work in my tiny if not inconvenient space; but when I want my house NOT to look like a hurricane whipped through, CMI has to be stored in her plastic "studio."
Now run along and check out my CremeMagnolia Etsy store to see what my little studio has produced.