This may be what some consider another "rant" blog but I hope it serves as a valid point and warning; who you associate with is a direct reflection on you.
Since Etsy began their forum migration to teams there have been several (probably more than I know about) spin-off groups that are clearly anti-Etsy, their policies and the ultimate changes. While I as a seller haven't been a fan of some changes, I CHOOSE to remain a seller on Etsy. I market myself as an Etsy seller, it's prominently displayed on my blog, Facebook fan page, Twitter and of course word of mouth.
This morning I took a little stroll around the Internet and the Teams on Etsy and to my horror I found dissident groups all complaining about Etsy. The Internet is now host to several independent Etsy "gripe sites" and I've checked out a few. What is truly horrifying to me, some of my fellow bloggers are carrying the advertising or buttons of these groups on their blog pages. Why? Why would any existing seller on Etsy want their customers, followers and potential followers to click on a button that is going to land them on venomous anti-Etsy sites?
My father used to say, "be careful who you associate with, because you will always be guilty by the association." Lesson learned!
I follow hundreds of blogs and have seen no less than six different anti-Etsy buttons under the guise of "informative" or "another option." I suggest that we as bloggers and sellers on Etsy be VERY careful with whom we advertise or associate. Judgement is a hard thing to quantify as it can be something as simple as syntax or as dramatic as associations that shoot ourselves in the foot of sales.
My message today is to be very careful when advertising or offering opinions of others where you have no control. If you link to a site that is rife with opinion, I might think twice about the relationship...but that's just my opinion.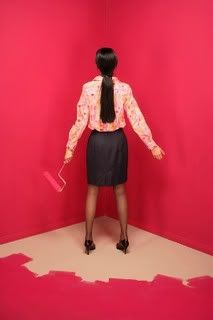 Don't forget to stop by my CremeMagnolia Etsy store as I have a 25% off coupon running for the month of March!