In yesterdays blog I talked about the ease with which one can create Mosaic Art. In today's blog I'm going to demonstrate different kinds of materials that can be used to create mosaics and again..it's easy, anyone with an eye for creativity, a base and some glue can create beautiful pieces.
In addition to using pre-cut glass tiles, I've already discussed using pre-cut china to make a beautiful mosaic. Here are two very different examples.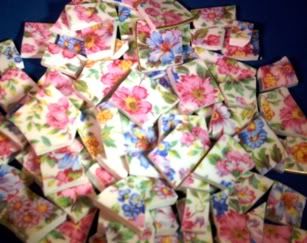 In addition to using tiles, glass gems can be used to highlight the edges or to use within the mosaic as a focal.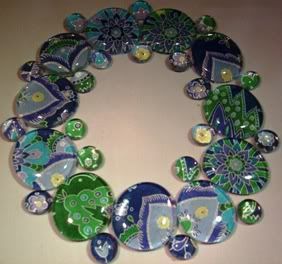 OR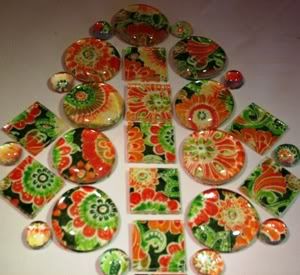 Many mosaic artists like to use unusual items as a focal point to their work. As an example (shown in yesterday's blog) using a teacup on the front of a birdhouse. Here are some examples of focal point objects that could be uses.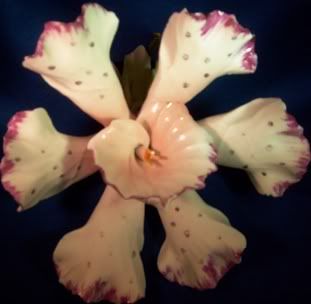 As I said, if your piece or focal is not affected by moisture it can be incorporated into a mosaic piece. Not every mosaic creation need be flat. Below are some examples of both vertical and horizontal pieces. It just takes imagination to create a mosaic with a dash of patience.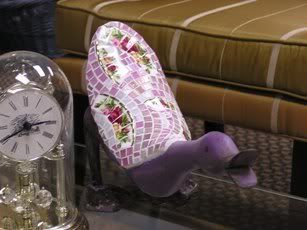 Wooden Duck Painted Purple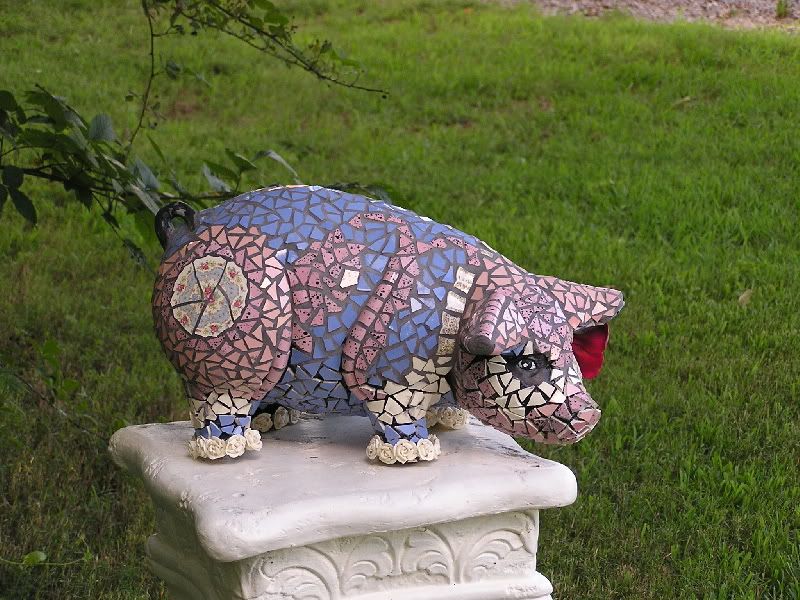 Huge old Piggy Bank
Broken Stained Glass Peacock and Mosaic Table
Old Silver Serving Platter with Orchid Focal
I sell finished mosaic tiles in my CremeMagnolia Store for the very lowest prices to enable the beginner to use quality products at a fraction of the cost.

I also have a website that is nearly complete that will teach mosaic art to beginners - from finding the right base, cutting tiles, adhesive and grout.