Here it is Sunday and almost 11:00 a.m. and still sitting in my jammies with Writers Block! Should have already showered but have shower block as well. I've thought and thought about what I should blog about this morning and so many mundane subjects seem to be rambling around in my brain.
Should I write about the fact that I am completely clueless about having a Twitter account? Without a LOT of hand holding I'm probably not going to get my head wrapped around the point. I'm all about the point! I know people who have said they actually do business on Twitter. I guess I'm too literal as I don't know how you do business in 140 characters or better said, how does one find followers? Boring, not worthy of a blog.
Another subject that popped into my brain is writing about my new Nikon CoolPix P100 camera. There is a problem writing about this behemoth of a camera since 5 days after purchase it's still in the box! I inserted the battery, charged her up, took a quizzical look at all the buttons and settings...and put it back in the box. The owners manual is an inch thick, and I readily admit I'm afraid of a camera that cost $350 and only 14 days to take it back!!! Boring, Boring, not meaty enough for a blog.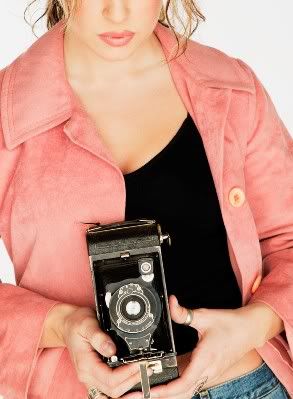 I've been on a diet since October, lost 22 pounds and am "jonesing" for a pizza! Certainly not enough to blog about.
I got up at three this morning and spent several hours looking for Facebook and Twitter buttons AND putting them on my blog! I have a very difficult time spelling HTML! Boring!
February is a very slow time for my (and apparently other) Etsy stores. I have a theory. December Christmas shopping; January bills come with 30 days to pay; hence February shopping money is paying off December credit card bills. Makes sense to me but I could be wrong? Boring, boring, boring!
I have a quasi-formal event to attend Thursday night, my husband is receiving an award. I have a really cool outfit that looked cool on the model. I tried on the skirt and it fit. I haven't bothered trying on the top...well if the skirt doesn't make my butt look big, the top should fit ~ right? Certainly not a full blog subject, boring!
I love day light savings time. My body thinks it's bedtime at dark. No one ever asked me what I think about reverting to regular time. Beyond Boring period.
Etsy has gone through a mammoth change lately and there is a LOT of negativity around the Etsy site. I hate negativity but it's almost impossible not to be affected when I'm drawn to reading the drivel. My curiosity trumps my disdain of negativity. Again, not enough to blog about.
I've been wondering why cupcakes have become so popular? When I was a kid they were just little cakes you took to your class on your birthday - less expensive than a whole cake. So what gives, why are they so popular now - what happened to eating a huge hunk of cake? I already mentioned the diet. I guess portion control is my issue.
Oh well, maybe I'll come up with a great blog topic tomorrow!