Photography as a business to some is a difficult medium to master. One, because lighting is so very important and two, because finding a commercial subject is not always easy. Myself, finding a commercial subject is a non-issue as I take pictures of the things I like. Flowers are one of my favorites as are rustic, typically not commercial subjects. In tomorrows blog I will share some of my non-commercial subjects but for today I will share more of my floral shots to demonstrate the ease in which flowers can be photographed. Of note: Your subjects could be sitting in the checkout line at your local grocery store!
Dew on Hasta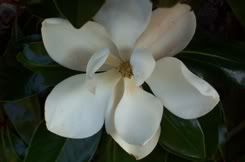 CremeMagnolia
Morning Hydrangea
All three of these subjects when sized to 16x20 demonstrate how you can capture the most delicate aspects, such as a dew drop minutes from evaporation.
See you tomorrow with some of my lesser commercial photography, which by the way happen to be some of my personal favorites!